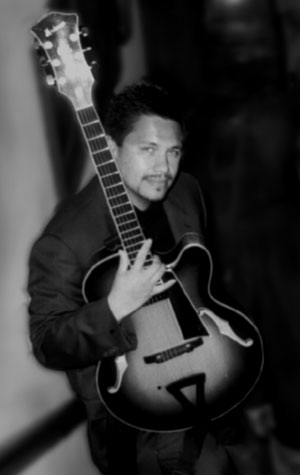 Brian Nova (gtr, voc) combines a rare mixture of melodic jazz guitar and eloquent vocals. He is one of the few jazz artists in the world who has both studied and toured with the two titans of jazz guitar; Herb Ellis and Joe Pass - and he adds a smooth vocal tone influenced by Nat and Freddy Cole. His current trio of Buddy Catlett (bs) and Greg Williamson (drm) has been together for many years. He has toured the US, Europe, Asia, and has anchored many long ongoing club gigs in the Seattle area. He has held many clinics and was Director of Jazz Studies at Seattle University. He has performed with Eddie Harris, Frank Foster, Stanely Turrentine, Harry Sweets Edison, Gerald Wiggins, Red Mitchell, Andy Simpkins, Jeff Hamilton, Joe Pass, Herb Ellis, Charlie Byrd, Larry Coryell, Mundell Lowe, Steve Miller, John Pisano, Fred Wesley, Diane Schuur, Freddie Cole, Dee Daniels, Mark Murphy and many more. The list of musicians that has appeared with him over the years is virtually endless. Brian has released four CDs on Pony Boy Records.
More at www.briannova.com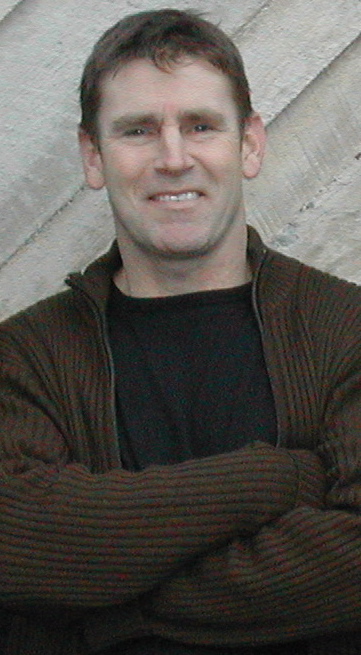 Paul Gabrielson (bs) has been playing professional bass for more than 20 years. After receiving his bachelors degree in classical music, he spent time studying with the great jazz bassists Ray Brown, Cecil McBee, and John Clayton.
A native of the Seattle area, Paul started studying the upright bass at the age of twelve. Paul now splits his time between Seattle and New York, collaborating and performing with the best jazz musicians on both coasts and internationally as well.
He has been the bassist for the Marc Seals Trio, recorded with Jay Thomas Quartet, Steve Korn Group,Thomas and Dave Marriott, Greg Williamson and the Pony Boy Records team and all of the best jazz musicians and vocalists in the Northwest. He has played with well known national jazz artists Mark Murphy, Sheila Jordan, Larry Coryell, Benny Green, Russell Malone, Mingus Big Band, Bob Florence, Bill Mays, David Budway, James Williams, Jon Davis, Mark Elf, Ingrid Jensen, Steve Wilson and many others.
In addition to performing and teaching, Paul is the bassist with the legendary folk group - The Kingston Trio - infusing his unique style with their well-established folk sound, and has also worked with artists as diverse as the Tubes, Bo Diddley, Maria Muldaur, Glenn Yarbrough, Tom Paxton, The Limelighters, The Smothers Brothers, and Steve Miller. Paul has his own jazz trio recording entitled "This is New".
Paul can be contacted at paulgabrielson@hotmail.com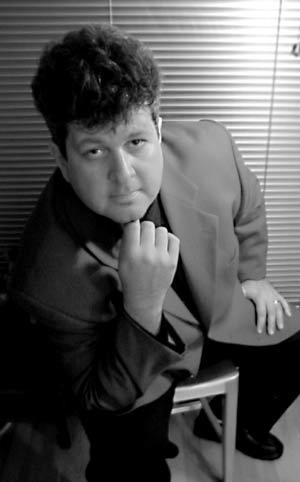 Greg Williamson (drs) has toured three years with the big bands of Woody Herman, Glenn Miller and Harry James. He then spent several years each with with vocal great Ernestine Anderson, and funnyman/pianist Steve Allen. With Steve Allen (creator of the original "Tonight Show") he performed with the Paul Smith Trio (pianist with Ella Fitzgeral and many others), Joe Williams, funnymen Bill Dana (Jose Jemenes) and Louis Nye. He has toured all across the US (every state except Hawaii), Japan many times, Europe, and South America. The last few years find him stirring up the West Coast jazz and swing scene, playing with a list as long as his phone bill, and releasing three award winning CDs of his own swinging bands, and branching out into the funky side of jazz, including a recent Experience Music Project gig with blues-tinged pop-guy Steve Miller.
*Jazz Times Review*
This record really swings! The band behind the very competent Seattle-based guitarist Brian Nova is clearly capable of of capturing a groove and sticking ith it. Much of that is owed to the nimble rhythm section, but with a vet like Buddy Catlett on bass, how could you miss? Nova himself is an accomplished guitarist, on both electric and acoustic, where his fingers lightly dancing on the fretboard exploring a bossa grooves at breakneck tempos... Let's hear more..." -Mike Quinn, Jazz Times, November 2001
*The Rocket* says: "Like Herb Ellis, Wes Montgomery and Joe Pass before him, Nova is a smooth guitarist who tosses off fluid runs and melodic riffs like nobody's business... The band is swinging... The musicianship is hot and tasteful... Nova's got the goods..."
*Jazz Steps*
"Nova uncorks a series of tasty, understated workouts on a repertoire of jazz standards and bossa nova classics. The guitarists long, single note runs paint some well-drawn narratives... and the rhythm duo of Catlett and Williamson provide supple, swinging underpinnings. The leader's warm unadorned vocal readings add a nostalgia-induced romantic gloss to the proceedings, but it's Nova's stringbending andthe collective swing that impresses me most... The members listen as well as they play, and they play really well." -Joseph Blake, Jazz Steps, October 2001
*Earshot Jazz Magazine* writes: "Nova's command of Jazz guitar technique, combined with rock energy, his beautiful sound, his engaging stage presence, merge perfectly with the room creating a warm welcoming atmosphere The rest is Seattle Jazz history!"
(Click photos for larger views)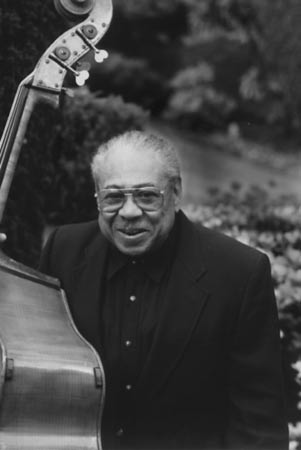 Japan Tour 2001
"Blue & Bossa Nova"
Buddy Catlett (bs) began as a youngster in late 1940's Seattle gigging with Quincy Jones and Ray Charles. He spent most of the 50's, 60's and 70's on the road. First with Quincy Jones and Cal Tjader. In 1961 he joined Count Basie's Band, recording several landmark albums with Basie & Frank Sinatra. In the late 60's, he joined with Louis Armstrong, recording the famous "What A Wonderful World" among others, staying almost 10 years. While not on tour, he beat 'round New York's bebop scene with the likes of Johnny Griffin, Lockjaw Davis, Zoot Sims, Thad Jones (etc, etc). In 1978 he landed back in Seattle, where he's been a true fixture and inspiriation to both musicians and fans. Needless to say, Buddy is on many classic recordings.
Larry Fuller ("Blue & Bossa Nova"), sometimes "quartet" member, is truly a world-class, hard swinging pianist. For two years a member of the Ray Brown Trio, jazz's legendary bassist, he also worked for many years as Ernestine Anderson's pianist/musical director (including a Grammy nomination) and with drummer Jeff Hamilton's powerhouse trio.