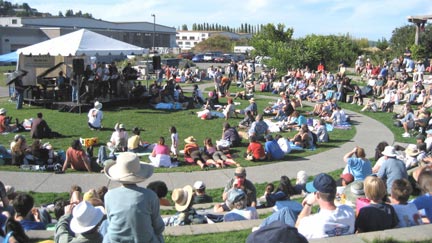 BRING A PICNIC - stop at one of our sponsors
on the way out after the picnic!!
Sandpoint Way, on the way to the Jazz Picnic:
Varlamos Pizzeria, Sand Point Grill
PLEASE SUPPORT OUR 2013 SPONSORS:

SPONSOR-A-BAND SPONSORS:
Varlamos Pizzeria, 3617 NE 45th, Seattle
(206) 522-8515
Hiroshi's Restaurant & Catering www.hiroshis.com
Ann Babb/Chuck Cady RE/MAX NW www.chuckcady.com
Boxley's www.boxleysplace.com
Crescent Cymbals www.crescentcymbals.com

SILVER SPONSORS:
Silver Platters www.silverplatters.com
Sand Point Grill www.sandpointgrillseattle.com
MEDIA SPONSORS:
KPLU 88.5FM www.kplu.org
Earshot Jazz www.earshot.org

Seattle Jazz Scene www.seattlejazzscene.com
JAZZ FAN SPONSORS:
Real Time, Audio Duplication
www.realtimepip.com
Donn Bennett Drum Studio, Bellevue, WA
www.bennettdrums.com
Innervisions Posters & Frames
4548 University Way NE, Seattle
Top Pot Doughnuts Wedgwood
www.toppotdoughnuts.com
new venue this year! smaller space, more pot-luck, less concert!
Magnuson Park "Brig Building", View Ridge Room, Seattle, Wa
West of Garden Amphitheater
For this tenth anniversary celebration, JAZZ PICNIC will be scaled back to it's original intentions - a gathering of friends and musicians in the park! We are skipping the stage, tent and big sponsor swag. We will be making posters to celebrate the 10th Anniversary, and will be producing the much-loved and long-enduring JAZZ PICNIC T-SHIRT, worn by musicians and fans year 'round.
Weather: We have a large inddor room, with an outdoor grass area. Rain or shine, we are covered!

Jazz Picnic on Facebook
Turn into the park main entrance at 74th, follow the signs for Jazz Picnic and Parking.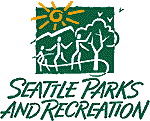 Sand Point Magnuson Park
details, directions, parking...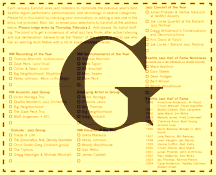 Pony Boy Records and the JAZZ PICNIC was awarded a 2006 Earshot Jazz GOLDEN EAR AWARD for "significant and enduring contributions to Seattle's Jazz Scene"
THE STRANGER, 2007 Preview
The Score: Jazz Icons
By Christopher DeLaurenti
Sun 9/9 PONY BOY RECORDS JAZZ PICNIC
"A boon for jazz fans with early bedtimes, this all-day minifestival
boasts a winning roster... join in the fun..".


SEATTLE TIMES
Pop music/Nightlife
Critics Pick: Pony Boy Records Jazz Picnic
"Always a great, feel-good jazz community event"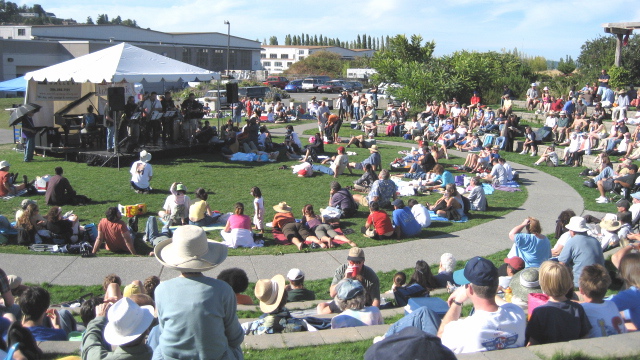 2006 Jazz Picnic Photo Gallery
2006 Jazz Picnic Media Kit

Stranger 2005 Preview