Greg Williamson and the
Big Bad Groove Society
---
Greg Williamson, drums, arranger, leader, spent three years as a young buck with the big bands of Woody Herman, Glenn Miller, and Harry James,Ernestine Anderson. where he became known as the Sultan of Shuffle,"traveling and recording with her around the world. In 1993 he added to his regular performing duties Steve Allen, doing night club dates, big band shows, and a revival of the original Tonight Show"- a touring ensemble including Louis Nye and Bill "Jose Jimenez" Dana, working with the great pianist Paul Smith, a veteran of Ella Fitzgerald and... (if you have to ask you don't need to know) Greg's list of "played-with" is as extensive as his phone bill, both far too long to include here. Greg Williamson Big Bio.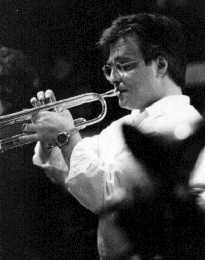 Paul Mazzio, trumpet, is an active freelance musician and educator from the Portland area. His recording and playing credits include touring with Woody Herman's Young Thundering Herd. He can be heard on recent CD's by Portland's own Tall Jazz and Art Abarms Swing Machine. Paul also directed the award winning Mount Hood Community College Jazz Band.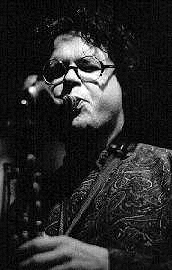 Bryan Dickerson, saxophones, was a member of the Glenn Miller Orchestra from 1987-91, after spending four years at North Texas State. He has brought his playing full circle from the classics of Ben Webster to the contemporary styles of today's jazz forefront . He brings a funky growl and grunge to his own band, Noiz'N The Hood."He has worked as a soloist with Mel Torme, Cab Calloway, Rosemary Clooney, and many others. Now also living in Portland, Bryan is originally from Alaska, where he chased polar bears for a living.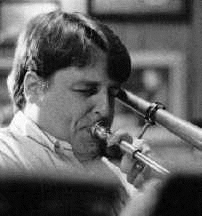 Dan Marcus, trombone and tuba, was a member of the Big Bands of Ray Charles and Woody Herman. Since moving to the Northwest from the Bay area in 1990, Dan continues being first call on many shows, including Ella Fitzgerald, Aretha Franklin, Stan Kenton's Jazz Orchestra, Bob Hope, Steve Allen, Natalie Cole need we say more? He also played tuba with the ever popular Uptown Lowdown Dixi Band and several other dixi establishments. He spent several years with the very popular Teatro Zinzani circus band, making bizarre noises of all kinds. He also appears on the CD Charlie May plays Gaylord Jones All Star Big Band.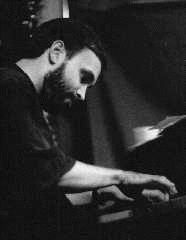 Larry Fuller, piano, moved to the Northwest in 1988 as Ernestine Anderson's Musical Director/Accompanist. He travelled, performed, and recorded with her through 1993, and can be heard on her latest Grammy-nominated album for Quest Records. Larry was a member of the Jeff Hamilton Trio, and can be heard on several CDs led by this hard swinging drummer's drummer. He went on to become a member of the trio led by legendary bassist Ray Brown. Larry is a solid two-handed soloist with technique to spare,"and always swings hard." His own trio recording as a leader with Ray Brown and Jeff Hamilton - Easy Walker - is featured on Pony Boy Records. Larry Fuller Bio pdf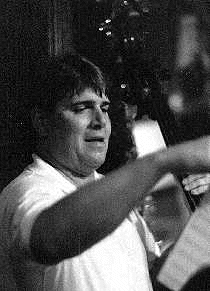 Larry Holloway, bass, served two stints with the Tommy Dorsey Band led by Buddy Morrow; 1982-83, and 1991-92. Before dropping anchor in the Northwest, Larry spent many years in Kansas and Denver, where he was an integral part of the jazz scene, performing with the likes of Chet Baker and Harold Land. Several years ago Larry began tuning his bass in fifths, a technique pioneered by his teacher, the jazz great Red Mitchell. This gives Larry a much expanded range on the instrument, allowing him to grind the low notes even lower, and sing on the high notes with amazing drive and clarity. Larry is definitely at the bottom of his field.
Pony Boy Larry Holloway! He teamed with guitarist Christopher Woitach for the limited edition release "Guitar & Bass," and can be heard on Hans Brehmer's "When God Was A Boy", CDs by Lance Buller and the Monarchs, Charlie May, and the Charlie May/Gaylord Jones All Star Big Band.

---
GW & Big Bad Groove Society Page | Pony Boy Home Page